We celebrated our first official design workshop, The Playground, yesterday at 4th Park Studios. The Playground is our bi-weekly creative experience for designers to learn, collaborate, and play. The Playground is open to young and aspiring designers who are eager to master their skills. My hope is that it will become a part of our internal culture at 4th Park, where we're able to build a network of creatives who share a common desire to do epic work in the world
A day at The Playground consists of the following:
1. DODs – Discussions on Design
2. Show&Tell
3. Tag
4. Sharing
DODs will consist of an ice-breaker and an in-depth discussion on design. Topics will derive from our reading and studying of an amazing book on design called Designing Brand Identity, and our watching of design documentaries and movie shorts. The purpose of a DOD is to deepen our understanding and love for design as design thinkers. It's a great opportunity to get other people's perspective and address questions and frustrations about design.
Show&Tell will serve as a tutorial that will provide everyone with the opportunity to learn something new that they can apply to the way they design. Each tutorial will focus on no more than 3 different teachable and applicable lessons. The purpose of Show&Tell is to expose everyone to a variety of tricks, tips, and how-to's as designers.
Tag will serve as a way to learn with a one-on-one, hands-on approach. Designers will be able to ask each other questions and work with one another to find solutions to personal design problems. The purpose of Tag is to allow everyone to get one-on-one help to strengthen their design skills.
Sharing will serve as a way for use to share our resources and celebrate one another. This is the fun part! At the end, we surprise everyone with FREE access to a resource. This can include everything from fonts, textures, design tools, and software, to books, magazines, tickets to events, action figures, awards, etc. Anytime anyone has a resource they can share or a way to celebrate someone in the group, here's when they can share it. The purpose of sharing is to build a community of trust and support. It's our "Oprah's Big Give" moment where we give stuff away for FREE and make each other's day.
Now back to yesterday's first workshop.
At our first experience, we had a great conversation about design. We talked about the importance of mastering a skill set. This was divided up into 3 parts: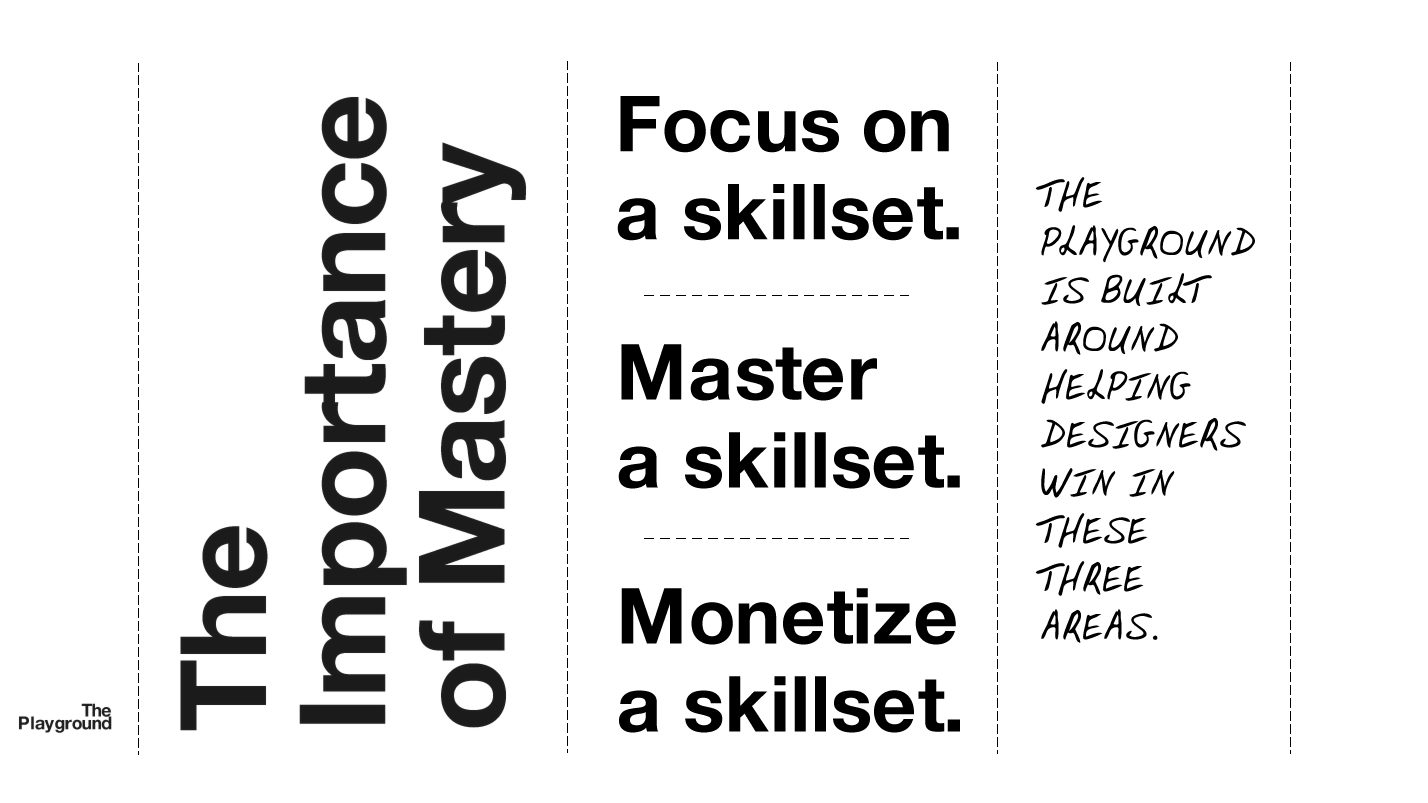 I gave a short talk about my story as a once aspiring designer and the vision of 4th Park Studios. Then we introduced the book that's gonna be our guide for the next few months. I guess we're creating a book club. lol. I'm hoping everyone will pick up a copy of the Designing Brand Identity book, but if not, we will still use it as a guide for some of our conversations.
Our first Show&Tell was on Live Tracing with Illustrator and Cover Actions with Photoshop. This was a major learning opportunity for everyone. We all had our computers out, watching and taking note. During Tag, some designers broke off into one-on-one conversations about specific questions and personal design problems. It was great seeing people get quick answers to problems they have had for God knows how long.
At the end, it was time for the Sharing! lol. I intentionally had everybody preparing to purchase a bunch of stuff that would help them render products and mockups in Photoshop. I gave a good sales pitch that almost led one person to make a purchase at that moment. I kept the secret from them as long as I could, and then finally… it was time to drop my fake sales pitch. Everything we encouraged them to purchase was already ready for them to access for FREE. We gave away tons of FREE stuff (ie. 12,000+ fonts, 250+ cover actions ($200 worth), 300+ textures, 800+ social network icons, etc.). Talk about a fun time! I can't wait to do this again. Everyone was so excited. Shout out to Dropbox for providing the best way to share files. WHOOT!
Here's my point…
I said all of that to say… I'm embarking on a new micro-adventure. Nothing spectacular. Nothing outrageously epic, but epic nonetheless. I'm building a team. A network. A culture. It's been a ongoing dream of mine to create a culture for young and passionate creatives who share a common desire to do epic work in the world. Over the past year, I've seen 4th Park Studios take off, growing and expanding by the day. It's been amazing! I knew it was time to set sail on this new frontier.
I believe we're in an era of extreme collaboration. I believe I have a role to play in helping to facilitate it. Our generation has been infected with the collaborative gene. We have more social entrepreneurs, creative freelancers, and design thinkers than ever before. More people are following their passions, living the life they dream, and joining forces to change the world. But what's more exciting is the growing number of next generation leaders who are ambitious and burdened with a desire for making BIG ideas happen in the world. BIG ideas for education reform, global poverty, clean energy, mobile technology, faith, intelligent design, social entrepreneurship, artistic expression, and so much more. It's my job to inspire a generation of creative people to work alongside these next generation leaders, so we can make BIG ideas happen and change the world together. No more big I's or big Me's. It's all about big We's!
Can you imagine what we can do if more of us came together? Can you imagine the things we could change? The epic work we could do? The impact we could make? What better time than now, to launch something like The Playground for creatives who share a common belief that together, we can make BIG ideas happen that can change the world?